Dajiang DJI
Shenzhen Dajiang Innovation Technology Co., Ltd., the top ten brands of drones, the pioneer of global drone control and aerial image system, the model of China's innovative technology, specializing in providing drone flight control system to the overall aerial photography program, from multi-axis cloud One-stop service provider from Taiwan to HD
Shenzhen Dajiang Innovation Technology Co., Ltd. (referred to as DJI Dajiang Innovation), with the theme of "THE FUTURE OF POSSIBLE", is the world's leading pioneer in flight imaging systems, founded in Shenzhen, China, rooted in In the spirit of reform and innovation, it is superior to respecting dreams and pursuing pure corporate culture.
From the UAV flight control system to the overall aerial photography scheme, from multi-axis pan-tilt to high-definition image transmission, DJI Dajiang Innovation takes "flight imaging system" as the core development direction, and its products have been widely used in aerial photography, film, agriculture, Real estate, news, fire, rescue, energy, remote sensing mapping, wildlife protection and other fields, and continue to integrate into new industry applications. DJI Dajiang Innovation has taken the lead in the global drone market, and its products have been continuously updated. It has successfully entered thousands of households and has been well-known in more than 100 countries, redefining the charm of "Made in China".
Since its establishment, DJI Dajiang Innovation has branches in Beijing, Hong Kong, the United States, Germany, and Japan, and has more than 3,000 employees in its Shenzhen headquarters. These steady stream of pioneers use their dreams as a source of power to create a pure and innovative utopia that attracts many international talents who are determined to change the world. The so-called traveler has no boundaries and innovation is infinite. DJI Dajiang Innovation always leads the industrial revolution with the most advanced technology and best performance products, and explores the infinite possibilities of the future.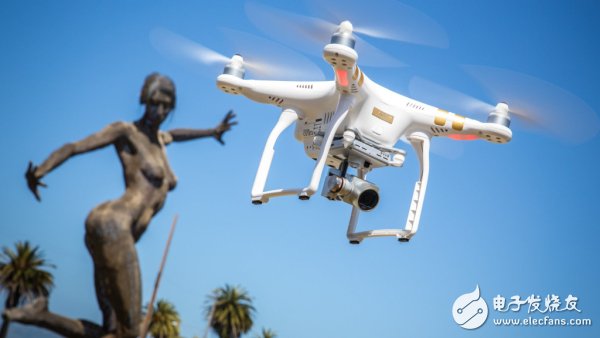 Parrot Parrot
Parrot Trading (Shenzhen) Co., Ltd., started in France in 1994, specializes in car Bluetooth communication products and drones, focusing on high-tech applications related to smartphones and tablets, and providing automotive manufacturing and urban drones. High-tech solution
Parrot designs, develops and markets high-tech applications related to smartphones and tablets, and provides high-tech solutions for automotive manufacturing and urban drones.
Founded in 1994 in Paris, France, Parrot is a professional supplier of internationally renowned Bluetooth communication products. At the beginning of its establishment, Parrot has invested heavily in chip design and software development, which guarantees its core competitiveness in speech recognition, signal processing, noise attenuation, etc., and ensures its application and development in the field of automotive and mobile communications. . In Europe, Parrot has become synonymous with car Bluetooth.
Parrot's product line ranges from plug-and-play, automatic mute, LCD to satellite navigation. In 2005, sales in the European car aftermarket were more than 800,000 units.
Parrot entered China in July 2005. Through half a year of market research and development, it has developed a highly aggressive development strategy for the Chinese market, hoping to successfully land in China and fly to new heights with China's economic development. .
Parrot's core technology
Parrot's core competitiveness stems from the company's long-term investment in chip design, providing the best working platform for professional software. The well-known manufacturer of Parrot and the chip is also the founder of ATMEL and the semiconductor microelectronics supplier Infineon to work together to optimize the chip provided.
The speech system developed by Parrot to achieve sound recognition, echo cancellation and noise attenuation has now fully adapted to the operating environment of the vehicle from the components and above.
Parrot is also one of the few companies in the world to develop Bluetooth chips from the bottom, without relying on third-party coding. This independence guarantees continuous technological upgrades throughout the product lifecycle.
Parrot is now a gold member of the Bluetooth Special Interest Group and plays an active role in the organization's in-car work group.
AEE
Shenzhen Yidian Technology Co., Ltd., AEE, drone-camera top ten brands, Guangdong famous brand, high-tech enterprise, early integrated multi-rotor UAV system developer, global high-tech shooting equipment leading high-tech Vendor
Shenzhen Yidian Technology Co., Ltd. was founded by Mr. Zhang Xianzhi in 1999 and re-registered in 2005 with a registered capital of RMB 200 million. The company adheres to the principle of building a first-class electronic technology enterprise, creating a world-class brand, glory for the country, and combining the advantages of wireless audio and video transmission technology, image processing technology and intelligent control technology, focusing on the development of breakthrough innovative electronic technology products. It is a leading global electronic technology enterprise integrating professional R&D, manufacturing and sales.
AEE is located in Yidian Science and Technology Park, Xili Sunshine Industrial Zone, Nanshan District, Shenzhen. It has a production base of more than 20,000 square meters. It has excellent R&D, marketing team and leading professional R&D and production equipment, and more than 1,000 employees. . AEE always insists on research and development of innovative electronic technology products, and puts quality and service first. It has passed ISO9001, ISO14001, QC080000 and other quality system certifications in China, and has passed the FCC certification of the US Federal Communications Commission and EU member states. CE certification, China compulsory product 3C certification, etc.; the company introduced and promoted advanced management methods such as 6Sigma and industrial engineering (IE) technology, and introduced WEEE and ROHS directives to ensure high-quality requirements for high-end customers at home and abroad. The company's efficient R&D and business team provides customers with professional product solutions, marketing solutions and quality services to create more value for customers. AEE's corporate efficiency and social influence have been continuously improved. With the attention and support of the Shenzhen Municipal Government, in December 2012, it successfully bid for 15,000 square meters of land in Shenzhen Guangming New District for the construction of a modern industrial base. It also purchased an industrial park of nearly 100,000 square meters in Shiyantangtou, Bao'an District, Shenzhen, which laid a good foundation for the rapid development of AEE in the future.
Zhongke Remote Sensing ChinaRS
Zhongke Remote Sensing Technology Group Co., Ltd., a high-tech enterprise, a remote sensing satellite demonstration base of the National Development and Reform Commission, and a strong-powered/industry chain enterprise in the field of remote sensing of drones.
Zhongke Remote Sensing Technology Group Co., Ltd. is controlled by the Institute of Remote Sensing and Digital Earth of the Chinese Academy of Sciences. It is under the guidance of the cooperation agreement between the Chinese Academy of Sciences and the Tianjin Municipal Government in 2005 to accelerate the transformation of remote sensing and spatial information technology achievements of the Chinese Academy of Sciences. High-tech enterprises established by industrialization and promoting the development of China's space information industry. The company was established in June 2007 and has five wholly-owned subsidiaries. It has bases in Tianjin, Beijing, Guangdong, Hebei, Jiangsu and Guizhou. The total number of employees is nearly 300, and graduate students account for 36%. More than 10 people. Zhongke Remote Sensing is the National Development and Reform Commission Remote Sensing Satellite Demonstration Base, the National Engineering Laboratory's Achievement Transformation Base for Remote Sensing Satellite Applications, the National Remote Sensing Application Engineering Technology Center Industrialization Base, the Chinese Academy of Sciences Cloud Computing Center Remote Sensing Cloud Service Center, and the National High Resolution Earth Observation System. Hebei High Score Data and Service Center. He has undertaken a number of special projects with high scores, national 863, satellite application special projects of the National Development and Reform Commission, major instruments of the Ministry of Science and Technology, and a series of scientific research projects of the Ministry of Land and Resources, Ministry of Environmental Protection, Ministry of Water Resources, Surveying and Mapping Bureau, Ocean Bureau and Land Transfer Bureau. Intellectual property rights and multiple invention patents.
Zhongke Remote Sensing is committed to the development of strategic emerging industries for satellite and remote sensing applications. It takes the "Global Perception, Regional Service" as the leader of remote sensing information cloud services, and the high-scoring remote sensing data service as an opportunity to drive the regional comprehensive and mass application market to deepen the industry. Application, build a group company with a space remote sensing information industry chain from data sources, processing and processing, information product production to regional, industry and mass application services. Has obtained ISO9001:2008 quality management system certification, national Grade A surveying and mapping qualification, software enterprise certification, high-tech enterprises, AAA credit rating certificate and other qualifications; is the executive director unit of China Remote Sensing Application Association, National Smart City Industry Alliance, remote sensing application industry One of the founding members of the Alliance and the High-Quality Major Industry Alliance, and the co-organizer of the International SCI Search Journal, the Frontier of Earth Science. With strong market competitiveness and brand appeal.
Extremely flying XAIRCRAFT
Guangzhou Feifei Electronic Technology Co., Ltd., the top ten brands of drones, pioneers of drones, specializing in the development and manufacture of civil unmanned aircraft and flight control systems, and its small unmanned aircraft/multi-rotor/commercial drones /Agricultural plant protection drones are famous in the world
Founded in 2007, XAIRCRAFT (Guangzhou Jifei Electronic Technology Co., Ltd.) is committed to the development and manufacture of civil unmanned aircraft and flight control systems. It is a leader in the drone industry and a leading domestic commercial drone development company. Since its establishment eight years ago, Feifei has never stopped exploring and innovating. It has made major breakthroughs in the field of commercial drones and agricultural drones, and has obtained a number of national and international technology patents. There are already hundreds of R&D personnel and products are sold all over the world. The Polar Flight R&D Center is located in Guangzhou and has a direct agricultural service team in Xinjiang.
Through continuous technical accumulation and market practice, XAIRCRAFT has made major breakthroughs in small unmanned aircraft, especially multi-rotor aircraft. Its core product XMission "Mighty Chivalry" all-weather multi-functional UAV system adopts the most Advanced design and manufacturing processes. XMission is a commercial drone that combines cutting-edge technology with heroic sentiment. It provides the best solution for security inspection, fire rescue, environmental protection, low-altitude logistics, remote sensing mapping, etc. Solve the needs of industry users.
Since 2012, Feifei has been developing agricultural plant protection drones. After two years, it has established a comprehensive plant protection drone operation specification. At present, the third-generation plant protection drones have completed the verification and trial operation of 10,000 mu of cotton fields in Xinjiang. In 2015, Feifei launched new intelligent agricultural drone solutions and ultra-flying drone plant protection services. It hopes to improve the dependence of traditional agriculture on labor through the power of science and technology, improve the quality of agricultural products, reduce production costs, and then improve China's agriculture. Comprehensive competitiveness in the international market.
At present, XAIRCRAFT has become a partner of many government departments and well-known companies. Our products cover agricultural machinery protection, film and television aerial photography, low-altitude logistics, police monitoring, medical rescue, forest fire prevention, geological exploration, aerial mapping, polar scientific research and other unmanned aerial vehicle core industries.
Easy Watt Ewatt
Hubei Yiwate Technology Co., Ltd., the top ten brands of drones, mainly engaged in R&D, production, sales, training, technology and flight services of UAV systems, mainly fixed-wing UAVs, multi-rotor UAVs and large loads. Helicopter and other products
Hubei Yiwate Technology Co., Ltd. is a leading manufacturer of civil drone systems in the country. It has formed a full range of drones in the industry and a full industrial chain layout, and its comprehensive strength continues to climb.
Since its establishment in 2010, the company has continuously expanded its products and services, covering the development, production, sales, training, technology and flight services of unmanned systems. It is now authorized by the Civil Aviation Administration of China and recognized by the Chinese Aircraft Owners and Drivers Association. The drone driver training college with strong teaching staff, as well as the large-scale civil drone R&D and production base under construction and soon to be put into use. The company provides a series of products including fixed-wing UAVs, multi-rotor UAVs and large-load unmanned helicopters. It has been widely used in electric power mapping, agriculture, forestry, maritime, petroleum and petrochemical, environmental protection, security and rescue, film and television aerial photography and many other fields. And continue to integrate into new industry applications.
With Wuhan as the headquarters, market-oriented and intelligent creation as the fundamental concept, Yiwate has established a highly pioneering international team, attracting a group of high-end talents from North America, Europe and China. The company now has a European R&D center and has set up branches in the US and Hong Kong to move to the international market at a rapid and steady pace.
Full of vitality, seeking truth and innovation, to explore the world of change, to beautify life with science and technology, the easy-to-shoulder Yiwat sails and is moving toward a more ambitious goal.
Aite ARTTECH
Shenzhen Aite Aviation Technology Co., Ltd., a global intelligent aerial photography company, a pioneer in the civil drone industry, a high-tech enterprise integrating R&D, production, sales and service of drones and intelligent model aircraft.
Shenzhen Aite Aviation Technology Co., Ltd. (hereinafter referred to as Aite) is a national high-tech enterprise integrating R&D, production, sales and service of UAV and intelligent model aircraft. It is a key support of the State and Shenzhen. High-tech products companies, technology research and development, production strength, product sales network in more than 70 countries and regions around the world.
Founded in August 2002, the company is located in Songgang Branch of Taohuayuan Science and Technology Innovation Park, Baoan District, Shenzhen, with a registered capital of RMB 30 million. After ten years of independent research and development and innovation, it has mastered a number of key models in the aircraft model and drone field. Technology, Aite Aircraft Model and Aite UAV products have independent intellectual property rights, the company has obtained more than 30 patents authorized by the state and 6 registered trademarks. Aite has established a cooperative relationship of industry, academia and research with Beihang University, Xigong University, South China University of Technology, Shenzhen University, China Science and Technology Development Institute, etc., established a UAV R&D Center, and launched a multi-disciplinary and all-round technology R&D and industrial cooperation. Strong strength.
Aite HM products have a high reputation in the industry. The pterosaur model of pterosaurs has more than 70% market share in the global beginner model market. The products are exported to Japan, Europe and the United States and other countries and regions, and cooperate with relevant departments in the country. The big cities hosted the model competitions such as "Aite Cup" and "Flying to Beijing", and established the Shenzhen Aite Aircraft Model Club. In some cities and counties, an aviation science education base was also established.
The first ATUH-20 turbojet unmanned helicopter that entered the commercial market in China was independently developed by Aite. It is the civil vortex-powered drone with the largest domestic load and can achieve full autonomous program-controlled flight. In 2014, Aite was the first in China to launch the first hybrid electric AT-100 anti-terrorism drone. The AT-100 broke through the technical bottleneck of the conventional multi-axis aircraft. The load capacity reached 10KG and the flight time was up to 1 hour. The above has filled the domestic gap. At the 2014 High-tech Achievements Fair, it was received by domestic and foreign attention and praise. The first machine aided the Xinjiang region of China to participate in the anti-terrorism battle. Aite helicopters and fixed-wing drones can be widely used in research flight platforms, aerial photography, plant protection operations, emergency rescue, power line inspection, surveying and mapping, security and other fields.
Company vision: Serving global RC enthusiasts and drone users
Struggle goal: to become the first brand of HM International and the first domestic brand of civil drone
Yihang Ehang
Guangzhou Yihang Intelligent Technology Co., Ltd. is a group of internationally renowned universities from Tsinghua University, Peking University and Duke. It has rich experience in aircraft model and aircraft field. It has independently developed communication diagram transmission hardware and mobile navigation control system. Create a mobile airborne robot
Yihang Technology (Ehang) is a group of Chinese and American and New Zealand-based geeks. The core members are from international universities such as Tsinghua University, Peking University and Duke.
He has more than 15 years of R&D and production experience in the field of aircraft and aircraft. Through the combination of soft and hard technology, the company has independently developed communication communication hardware and mobile navigation control system. Its Ghost is the world's first intelligent air robot that is truly controlled by mobile phones. Can be widely used in geographic information mapping, film and television aerial photography, road show display, emergency response, detection and monitoring, and even future logistics and express delivery.
The original intention of Ghost was to let everyone who loves flying have a platform for realization, to draw the distance of each flying dream, and to create the international influence of "China's creation."
Warhol walkera
Guangzhou Huakeer Technology Co., Ltd., the top ten brands of drones, a well-known brand in the consumer drone industry, a drone manufacturing enterprise integrating R&D, production, sales and service.
"Hua Keer" brand full range of aircraft model sets 3D reverse flight, aerobatics, route flight and other high-tech cutting-edge technology as one, with independent intellectual property rights, exported to Europe, America, Southeast Asia and other parts of the world, with excellent quality and excellent service. In the market has won a good reputation and reputation.
Founded in 1994, Guangzhou Huakeer Technology Co., Ltd. (WALKERA) is a UAV manufacturing enterprise integrating R&D, production, sales and service. Huakol specializes in the development and sales of personalized, miniaturized consumer-grade UAVs, as well as complete solutions for agriculture, fire protection, land resources measurement, and energy industries.
The company has two sub-brands, walkera and devenTIon. It has established wholly-owned subsidiaries in North America and Europe. Its products are exported to more than 100 countries and regions around the world, providing high-quality personalized drone consumption products to users around the world. We know that the company's progress every day is inseparable from everyone's concern and support. We will continue to innovate and improve our business to provide you with better products and services.
We are professional manufacturor more than 10 years providing high brightness, waterproof, dustyproof Outdoor Full color LED Display, which is widely is used in the outdoor environment such as outdoor advertisement, Stadium, Airport, Traffic system, Hopspital, Hotel, Market, etc. The application environment of outdoor LED Display is normally much worse than the Indoor LED Display. The material & quality standard is also higher than the indoor LED display. We provide all series of Outdoor Fixed LED Display models: P3.91mm, P4mm, P4.81mm, P5mm, P6mm, P8mm, P10mm, P15mm, P16mm, P20mm. Since more and more customers prefer higher resolution to improve the video quality, outdoor HD series of P3.91mm, P4mm, P4.81mm, P5mm, P6mm become popular models. In any case, the use of digital video outdoor LED screens from JOYLED LED Screens signifies a brand new stage of development in the area of outdoor advertising. A number of articles have already discussed the strengths of presenting information on LED (Light Emitting Diode) monitors versus the static outdoor stands. The size of the outdoor LED screen displays and LED signs are very important to know to determine the resolution per square meter we have to set for the screen. This is to avoid low quality video with very little detail or a very high quality video that is not necessary (in some cases it depends on the customer´s project type). The variable that decides the LED screen resolution per square meter is called the pixel pitch, which tells us the distance between the LED´s in millimeters. The shorter the distance of the LED´s, the higher the screen resolution per square meter, and a greater distance, the resolution will be less. Our full color outdoor LED screens can be divided into two types of groups, which are: Integrated 3in1 SMD LED chips based outdoor LED screens & Dip LED Chips (Oval LED Chips) based outdoor LED screens
Outdoor Led Display,Led Display,Led Wall Display,Outdoor Waterproof Led Display
Shenzhen Joy LED Display Co., Ltd. , https://www.joe-led.com