Apple 's iPhone 7 and iPhone 7 Plus do not have a 3.5mm headphone jack, so you must use a Lightning adapter or Bluetooth to use the headset. But from Apple's point of view, it prefers users to buy official AirPods wireless headphones.
Although Apple has provided the Lightning adapter for the iPhone 7 with the packaging, this has not prevented AirPods from becoming a highly anticipated product.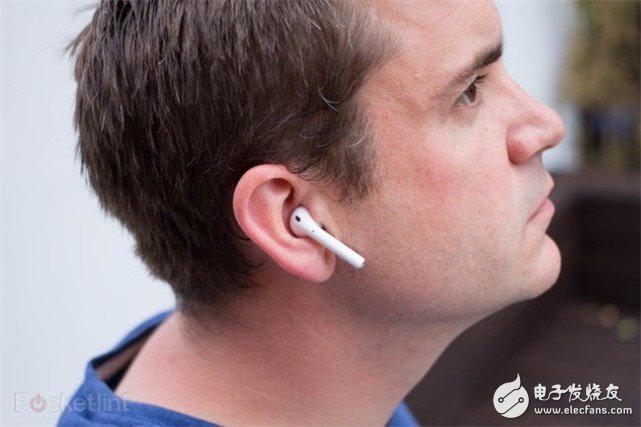 Wireless design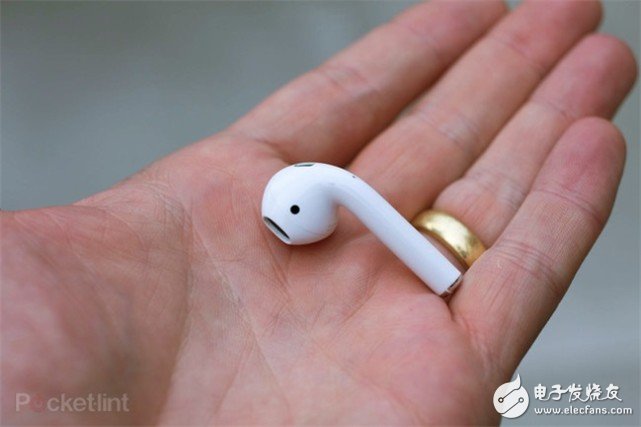 The rather compact AirPods no longer need a cable to connect to the phone, and there is no cable connection between the left and right headphones. It can be said that AirPods is a wireless headset that is truly connected via Bluetooth.
Like the latest wave of Bluetooth headsets, AirPods are smart enough to automatically connect to a user 's iPhone, iPad, Apple Watch, or MacBook.
The design of AirPods is very simple, which is very Apple. Pod-shaped earphones can just fit into our ear openings, and then a small piece is exposed. The outside of AirPods can recognize touch sensing, used to control Siri or pause music. In general, the design of AirPods is very similar to Apple's EarPods earphones, except that the cable is "cut off".
Since there is no connector, the only way to charge AirPods is to wirelessly charge through the included storage box. AirPods' charging case is so small that it can be easily put into a backpack or pocket.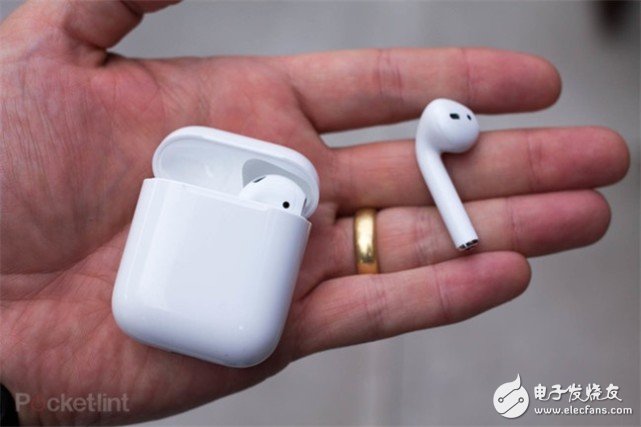 AirPods promises to provide 5 hours of use time and 24 hours of uninterrupted standby, but from the actual use situation can basically reach this level, so there is no need to worry about AirPods battery life.
In addition, I believe everyone has the same worry as me, that is, there is no cable and it is so small, will it be particularly easy to lose during use? After all, it is so small and so light, it is easy for careless friends Will not be found.
However, at present, AirPods does not provide a search and positioning function, so once lost, you can only admit that you are out of luck.
connection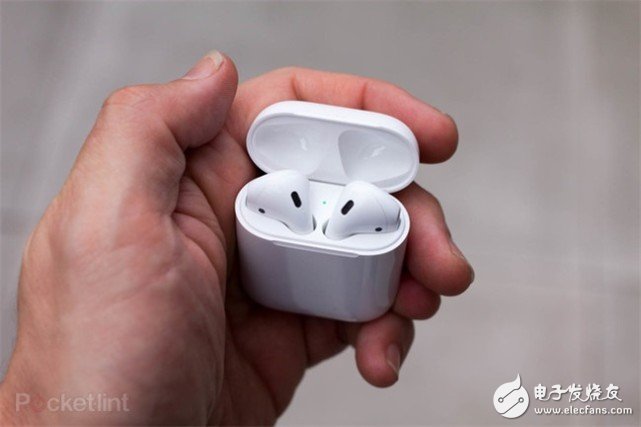 In fact, connecting AirPods to the iPhone is as easy as any Apple device. Just turn on the Bluetooth, close the AirPods and charging case to the iPhone, and the connection is complete.
Once the connection is successful, AirPods will automatically record the connected device and which music is being listened to via iCloud (of course, iPhone, Apple Watch and MacBook).
The most interesting thing is that when you pick up the AirPods and put them in your ears, it will automatically start playing, and when you take them out of your ears, the music will automatically pause, and the whole process is quite seamless. It is simple and not cumbersome to use, which is really cool.
operating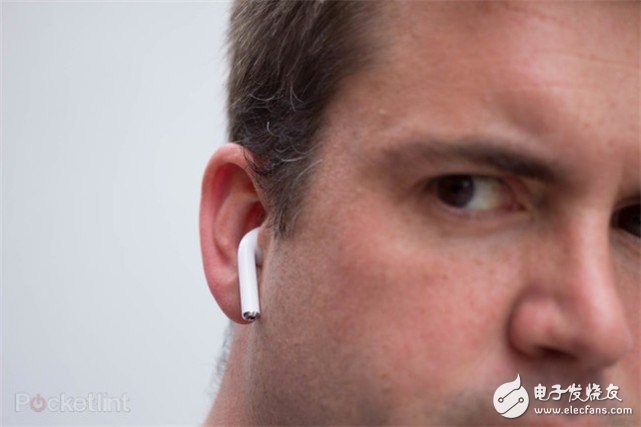 AirPods is not just a traditional wireless Bluetooth headset, but it also has a built-in processor called Apple's W1, so it can play more "patterns."
In addition to putting the AirPods into the ear and starting to play, and taking out one to automatically switch to mono, as mentioned above, if you take both AirPods down at the same time, the music will be automatically paused. We love this feature. .
At the same time, you can also double-click AirPods to activate Siri, let Siri control the volume of music, fast forward, check battery life, and perform any other tasks that Siri can perform. There are no buttons on AirPods, everything is operated by touch.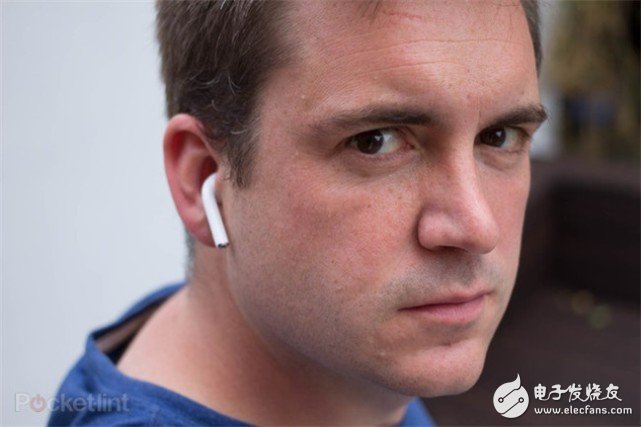 AirPods also has a built-in accelerometer. When it detects that we are talking, it will let the microphone start to actively receive the sound, and then filter out the external noise, so that the other party can hear the clearest voice.
However, when used with a Mac, it seems that it is not as clever as an iPhone, and there is no automatic playback pause and switching between single and dual channels, but we can still activate Siri by double-clicking (of course, it needs the support of the macOS Sierra system). This process is not much different from ordinary Bluetooth headsets.
Siri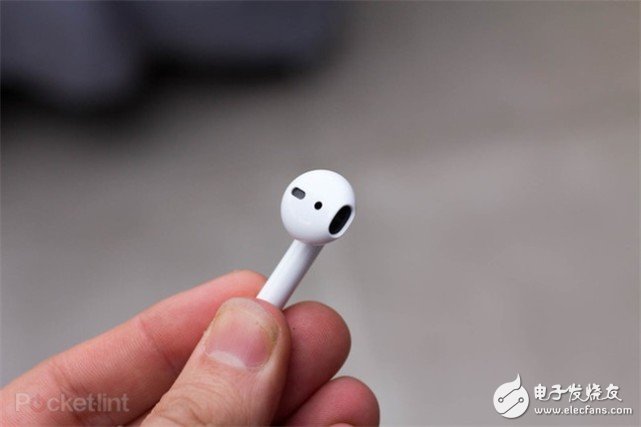 There is no button design, so if you want to control the iPhone, you have to rely on Siri. For example, if you want to lower the volume, you can let Siri turn the volume down after double-clicking and hearing a "beep". This includes the next song and other operations.
In fact, the entire use process is a little slow, and it is not as fast as the previous wired headset. However, since voice control has become the trend of future development, it is also a trend to temporarily forget the physical buttons we used to use touch, slide and voice control.
Listen to music, make phone calls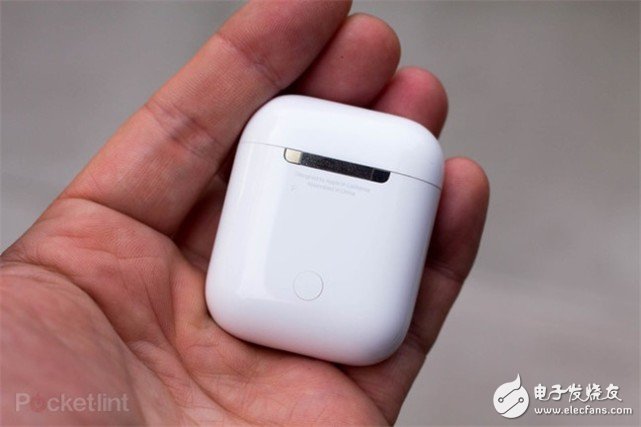 We use a variety of different devices to test with AirPods, including MacBook Pro, iPad, iPhone 7 and Apple Watch Series 2. Basically, all devices are very simple to use, and the switching is very smooth, which left us a deep impression. .
In terms of sound effects, AirPods are basically at the same level as EarPods before. The price of 160 US dollars (about 1105 yuan) is indeed not cheap, but we can enjoy the convenience brought by wireless and charging box, but the sound quality has not changed much.
Like EarPods, AirPods do this to adapt to more types of music tastes, not to tune specifically for a particular kind of music. Therefore, it is not as good as Beats in terms of bass, but it can already meet the requirements of most ordinary users.
In terms of call performance, AirPods has gone through many tests, and the test performance is good. Whether in London 's busy streets and noisy bars, or in quiet and empty rooms, you can clearly hear each other 's calls.
Wearing comfort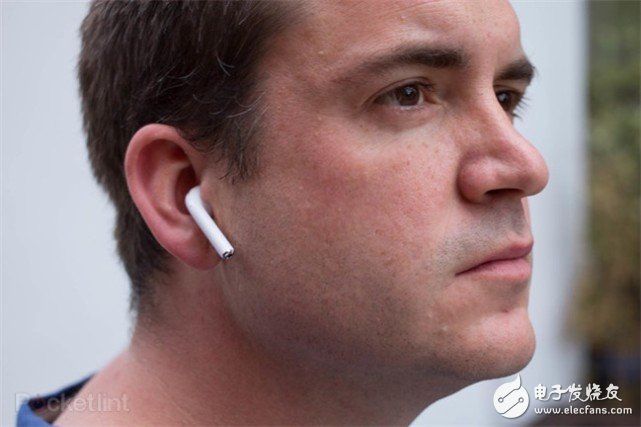 Due to the wireless design of AirPods, there are no additional fixing accessories except for wearing directly in the ears. Therefore, some people still worry about the safety of AirPods. Objectively speaking, whether AirPods can be fixed on the ears depends to a certain extent on the shape of the ears and the activities carried out when wearing them.
If you are sitting at a desk or lying on a sofa, there is absolutely no problem wearing AirPods. Similarly, shopping and walking are also very comfortable.
Let's take a look at the feeling of running when wearing AirPods. When our running distance is about 5 kilometers, wearing AirPods is extremely comfortable, without the constraints of traditional wired headphones, running more easily. However, when the running distance is increased to 10 kilometers, you will find that it is not so pleasant. The shaking of the headphones caused the sound performance to start to deteriorate. Even while wiping sweat, the left earphone dropped twice. Although Apple has not launched earphones designed for sports at this stage, it is undeniable that sports earphones are indeed a big trend.
Evaluation of continued polarization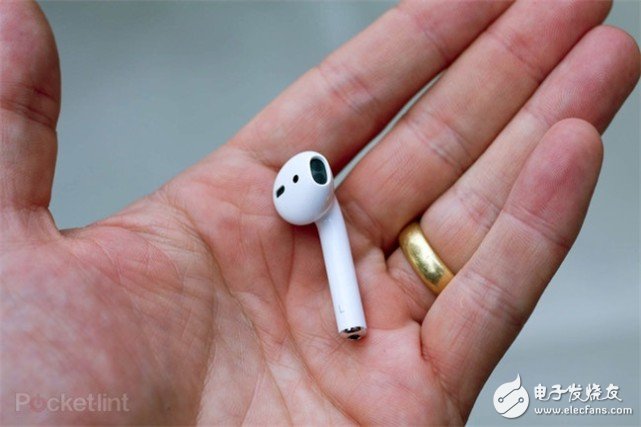 Since the advent of AirPods, there has been a serious polarizing trend in the evaluation of AirPods. The super love of love and the dislikes come from the heart. Although many people vomit because of its wireless design, it is undeniable that the performance of some connection and control, AirPods is still relatively good.
Whether you love AirPods or not, it 's actually there, and Apple 's attempt to wirelessize the headset wo n't stop there. And if you are really interested in AirPods and plan to start, as long as you understand the following seven new features.
1. Pairing: connect Apple and non-Apple devices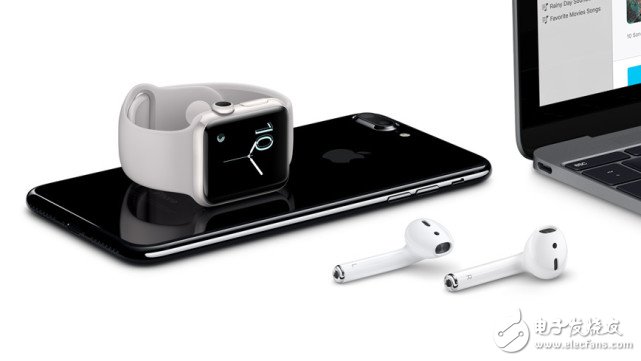 The entire AirPods connection process with Apple devices is very fast and simple, and even perfect. When you connect for the first time, you will see a pop-up window appear on the screen of your Apple device to display the current battery status of the headset in real time. And the Bluetooth connection of AirPods is very stable, and it will not be dropped by many wireless headphones.
Of course, AirPods can also be connected to non-Apple devices, but the process is slightly more complicated and the speed is not so rapid.
2. Apple W1 processor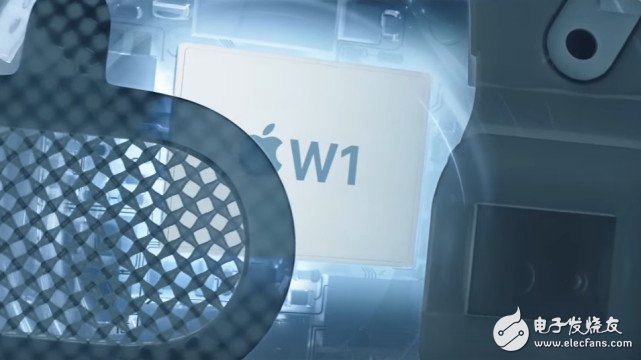 In fact, the secret weapon behind AirPods' stable and fast Bluetooth connection is the processor that Apple calls W1. W1 can complete intelligent and efficient operation, and provide a stable and reliable connection,
At the same time, W1 can also handle the connection between AirPods and all Apple devices. For example, it can be used to easily change the device from iWatch to iPhone.
3. Activate Siri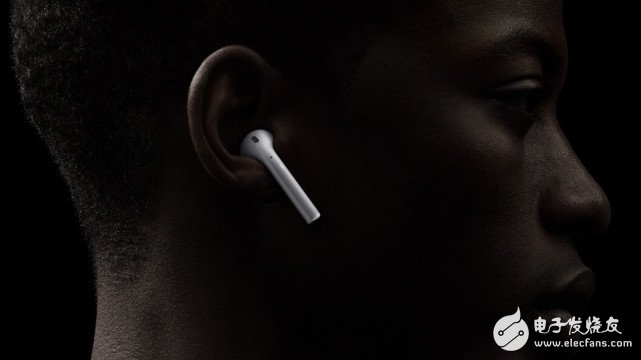 AirPods can be very convenient to activate Siri, and do not need to use the iPhone in hand. Because AirPods uses a buttonless design, it only needs to be touched to complete the operation. In addition, you can use different gesture control to customize / pause the music playback operation, but unfortunately you can't skip the song.
4. Infrared sensor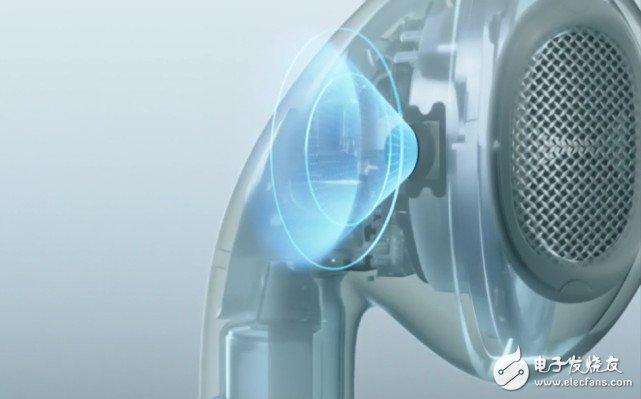 At the same time, AirPods is also equipped with an infrared sensor. When the sensor detects that the earphone is placed in the ear, the music can be automatically played. If you take out one, it will automatically switch to mono playback, and if you take out two, the music will stop.
5. Sound detection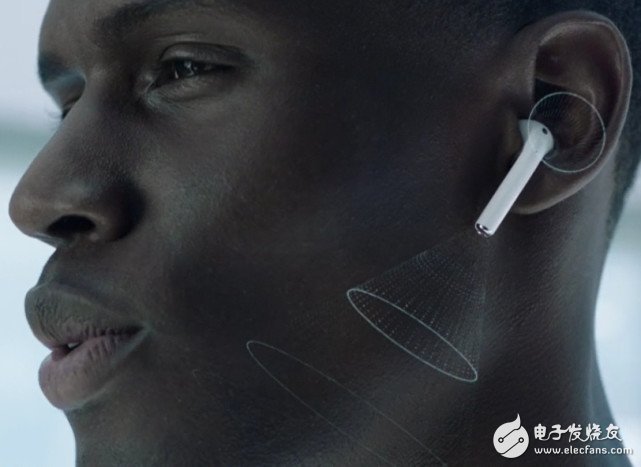 AirPods has a built-in accelerometer to detect whether the wearer is talking by judging the vibration and source of the sound. When a user's call is detected, the microphone automatically starts to start radio, and actively shields the outside noise, so that the other party can hear the voice of the call. And AirPods is equipped with a directional microphone, which has the advantage of being better at filtering external noise, and can well separate the user's voice from the ambient sound.
6. Battery life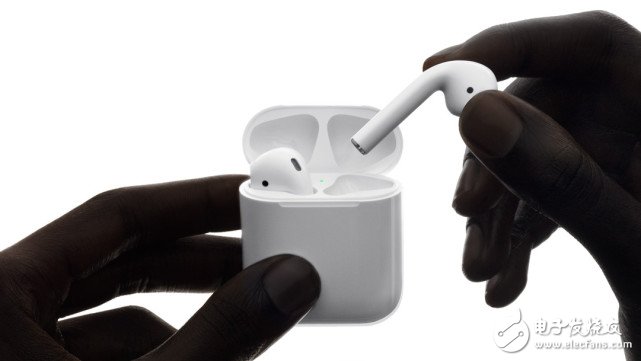 AirPods need to be charged, but they are not charged every day like other devices, they only need to be charged weekly. AirPods can provide 5 hours of continuous use and 24 hours of uninterrupted standby time. For most users, such a long battery life can last for about a week. Many traditional Bluetooth headsets need to be charged every day, and the battery life after each full charge is only about 2 hours.
7. Is $ 160 too expensive?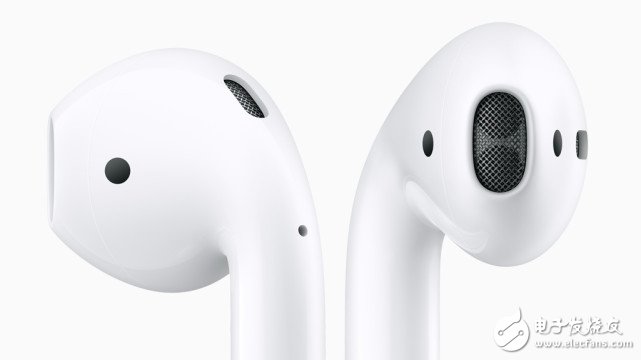 Most people are still unacceptable to spend 160 US dollars (about 1105 yuan) on headphones. Especially when compared with EarPods earphones with similar sound effects as AirPods, the price is 25 dollars (about 173 yuan).
However, compared to other wireless headphones, this pricing is fairly reasonable. Apple 's rival Samsung 's previously launched Gear Icon X is priced at US $ 250 (about RMB 1,730), Motorola 's VerveOnes + is priced at US $ 200 (about RMB 1,381), and Jabra 's EliteSport is US $ 250 (about RMB 1730 yuan), Bragi's The Dash is also 250 US dollars (about 1730 yuan).
Micro Coreless Motor product introduction:
Micro Coreless Motor in structure broke through the traditional motor rotor structure, USES is no rotor, also called the hollow rotor cup type.Hollow cup motor with brush and brushless divides into two kinds, brush with hollow cup motor rotor iron core, without brush hollow cup motor stator iron core.Winding adopts delta connection.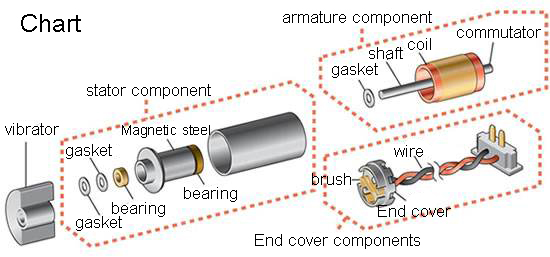 Function: fast speed, suitable for aircraft model, electric toothbrush,USB fan and other products.

Characteristic: the volume is 6MM 7MM fast.
Features: small size, fast speed, dc high speed motor starting voltage 0.6v is not possible for other motors.Wear shaking head, strong vibration feeling.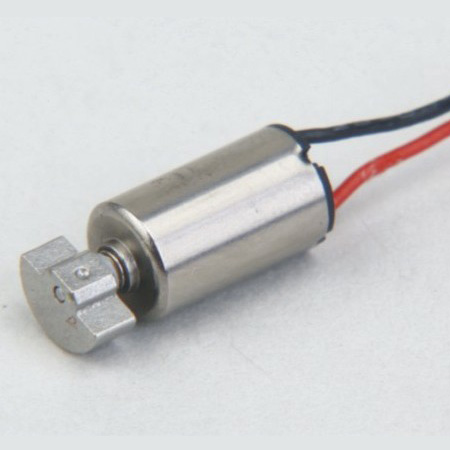 Operating temperature range:
Micro Coreless Motor should be used at a temperature of -10~60℃.
The figures stated in the catalog specifications are based on use at ordinary room temperature catalog specifications re based on use at ordinary room temperature (approximately20~25℃.
If a Micro Coreless Motor is used outside the prescribed temperature range,the grease on the gearhead area will become unable to function normally and the motor will become unable to start.Depending on the temperature conditions ,it may be possible to deal with them by changing the grease of the motor's parts.Please feel free to consult with us about this.
Storage temperature range:
Hollow cup motor should be stored ta a temperature of -15~65℃.
In case of storage outside this range,the grease on the gearhead area will become unable to function normally and the motor will become unable to start.
Service life:
The longevity of hollow cup motor is greatly affected by the load conditions , the mode of operation,the environment of use ,etc.Therefore,it is necessary to check the conditions under which the product will actually be used .The following conditions will have a negative effect on longevity.Please consult with us should any of them apply.
●Use with a load that exceeds the rated torque
●Frequent starting
●Momentary reversals of turning direction
●Impact loads
●Long-term continuous operation
●Forced turning using the output shaft
●Use in which the permitted overhang load or the permitted thrust load is exceeded
●A pulse drive ,e.g.,a short break,counter electromotive force,PWM control
●Use of a voltage that is nonstandard as regards the rated voltage
●Use outside the prescribed temperature or relative-humidity range,or in a special environment.
●Please consult with us about these or any other conditions of use that may apply,so that we can be sure that you select the most appropriate model.
when it come to volume production,we're a major player as well .each month,we rurn out 600000 units,all of which are compliant with the rohs directive.Have any questions or special needed, please contact us, we have the engineer group and best sales department to service to you Looking forward to your inquiry. Welcome to our factory.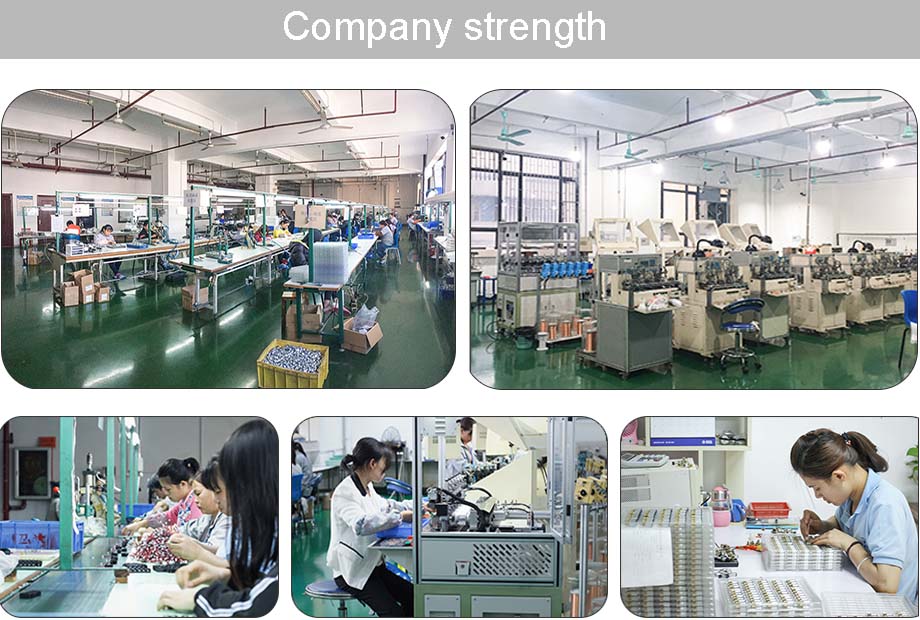 Micro Coreless Motor,Micro Coreless Dc Motor,Low Speed Micro Coreless Motor,Micro Geared Coreless Motor
Shenzhen Shunchang Motor Co., LTD. , https://www.scgearmotor.com