The light and shadow effect created by LED at the opening ceremony of the Beijing Olympic Games, the viewing platform built by the large-scale LED display for the 60th anniversary of the founding of New China, and the light color environment created by LED lamps in the Shanghai World Expo, making LED products and applications socially aware. I got an unprecedented improvement.

Semiconductor lighting based on LED technology, as a new generation of revolutionary technology in the history of human lighting following incandescent lamps and fluorescent lamps, plays an important role in promoting energy conservation and emission reduction and promoting a low-carbon economy, and has formed tremendous influence at home and abroad. In 2003, China started the semiconductor lighting project. With the support of the government, semiconductor lighting has gradually formed a relatively complete industrial chain system in China, and has entered a rapid development track in the past two years. Relevant statistics show that in 2009, the output value of China's domestic LED application products increased by more than 30% year-on-year, about 60 billion yuan. As of the end of 2009, there were more than 3,000 LED related companies in China.

However, at the same time of the rapid development of the LED industry, China is also facing a serious problem, namely, how to make scientific decisions and rationally plan the layout of the LED industry, and avoid the waste of resources caused by blind and low-level redundant construction.

In view of the future development prospects of the LED industry, governments in various places have launched LED projects in recent years. However, because LED is a highly concentrated industry, a considerable part of the investment has only formed a large number of small enterprises with small scale, poor product technology and serious shortage of operating rates. At the same time, in order to develop the economy of the region, local governments have supported local enterprises in the process of building LED demonstration projects. A large number of projects use low-end products and technologies, which eventually led to the failure of a large number of projects and damaged the entire LED industry. Reputation. At present, due to a large number of failed project cases, some places believe that LED technology is not mature at all. In fact, the technology of domestic leading manufacturers has passed the test and achieved good application results in the actual project construction. Under this circumstance, the author believes that the government and industry should take active measures in the following three aspects, beware of low-level redundant construction:

First, local governments should make scientific decisions, identify the local industrial chain position in the development of LED industry, and formulate corresponding development strategies to avoid low-level redundant construction.

The second is to speed up the implementation of 3C certification and related technical standards, regulate market order from the level of legal and technical standards, so that the industry can quickly get out of the mixed stage. Especially in the process of formulating technical standards, it is necessary to put strict requirements on indicators such as light efficiency, reliability, electromagnetic compatibility, safety, etc., and leave no room for low-level products and technologies to support the development of leading enterprises.

The third is to increase the application promotion and expand the market space for industrial development. The state should reduce the application cost of LEDs by expanding the corresponding application of tax incentives, giving real subsidies to the corresponding products or including LED products in the government procurement catalogue as soon as possible, expanding the market space of LEDs and making LED application steps as soon as possible. Into the positive loop.

Control cable, insulated by PVC,XLPO/XLPE or PTFE material, is applicable for controlling and protecting circuits of rated voltage up to and including 450/750 V, used in enterprises of industrial and mining and department of energy source and transportation. It belongs to electrical equipments use cable which transmits electrical power from power system to various electrical equipments and tools.
Product specification
l Conductor type: stranded 99.95% OFC(oxygen free copper)
l Material :environmental friendly, fire resistant, flame retardant, low smoke halogen free, heat resistant
l Control cable color: black or other customized color
l Packing: carton packing, pallet packing, wooden steel drum or other packing method as requirements.
Three Main Type of our Control Cable
l PVC Insulated sheathed control cable
l Fire resistant control cable(PTFE)
l Radiation XLPO insulated control cable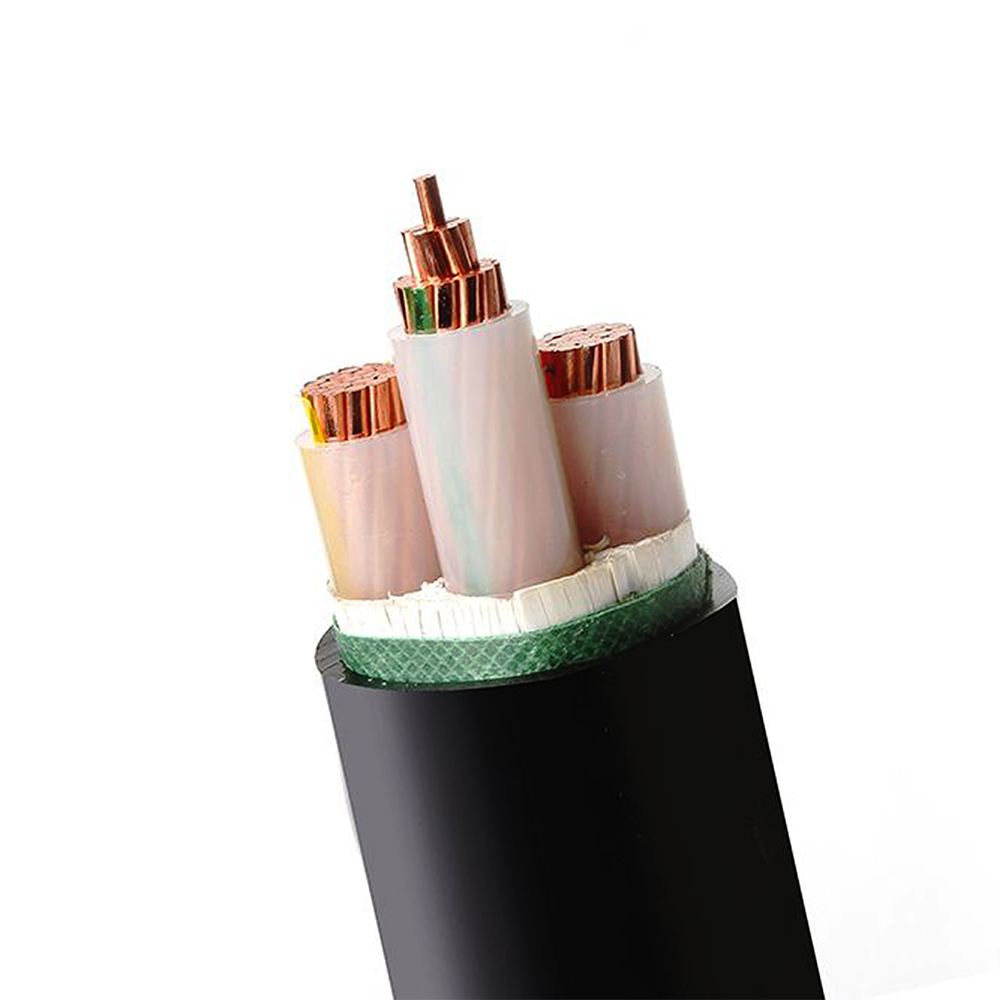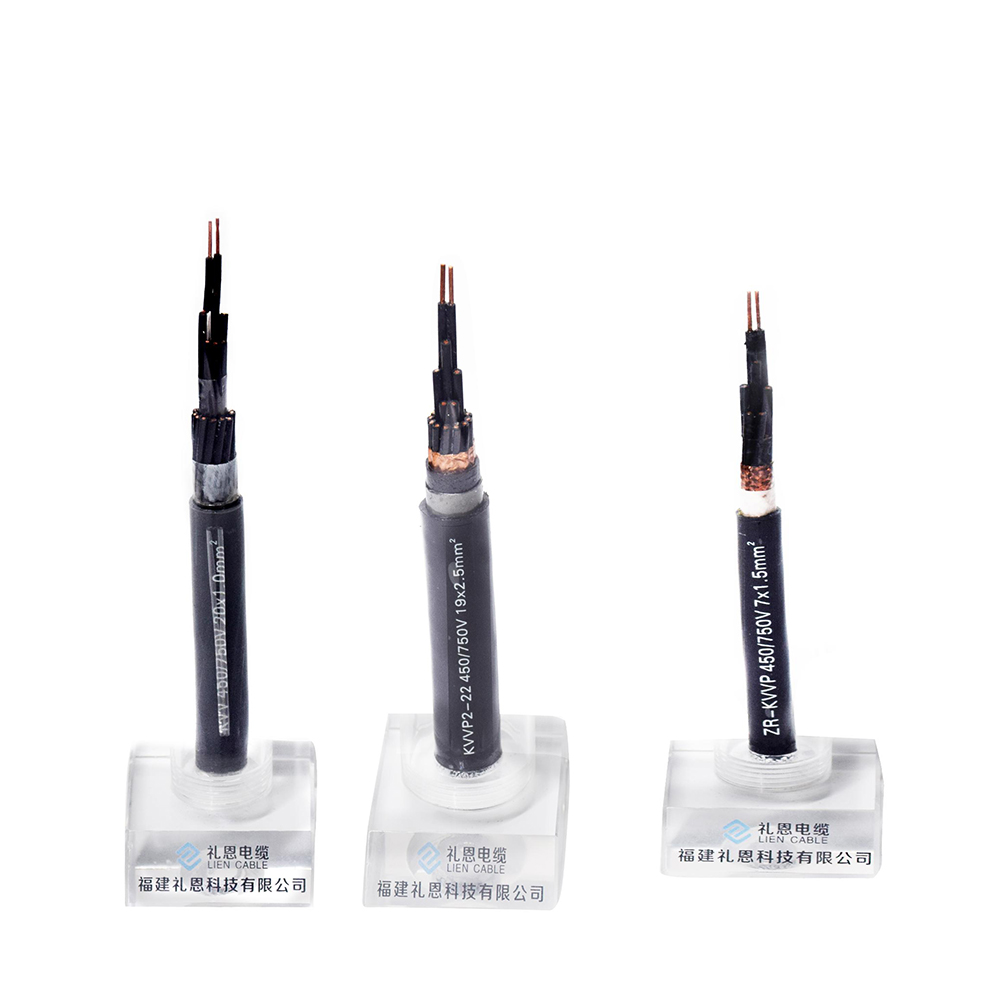 Using features
*Rated power-frequency rated voltage U0/U is 450/750V
*Max. permissible continuous operating temperature of conductor:
l PVC Insulation type: 0℃
l XLPE Insulation type: 90℃
l PTFE Insulation type: 40℃~200℃
l XLPO Insulation type: 125℃
*The ambient temperature under installation should not be lower than 0℃, if the ambient temperature is below 0℃,the cable should be preheated.
Standard
This cable is manufactured according to GB/T9330-2008 standard. It can also be manufactured according to other standards upon request.
Application
Industrial and mining enterprises: iron and steel, coal manufacturing, etc
Modern high-rise building
Connecting line of electrical instruments and automation devices
For laying indoors, in trenches and in ducts, the cable should be shielded and for fixed installation.
Notes for installation
1. Don`t directly expose to the sunlight or superheat.
2. Don`t forget to check dry and wet level for installations in trenches regularly.
We can manufacture control cables as customer`s requirements. Welcome to contact us for more details about products and price. If later you want to visit our factory to get close to our production line, please also feel free to get in touch with us.
Control Cable
Control Cable,PVC Control Cable,Multicore Control Cable,Throttle Control Cable
Fujian Lien Technology Co.,Ltd , http://www.liencable.com