Qu Daokui, chairman of the China Robotics Industry Alliance, released the data on China's industrial robot market in the first half of the year by the "2016 China Robot Industry Promotion Conference" on December 14.
Qu Daokui said that the sales volume of domestic industrial robots continued to grow in 2016. The cumulative sales of 19,257 units in the first half of the year increased by 37.7% compared with the previous year, and the growth rate was 10.2 percentage points higher than the same period of the previous year.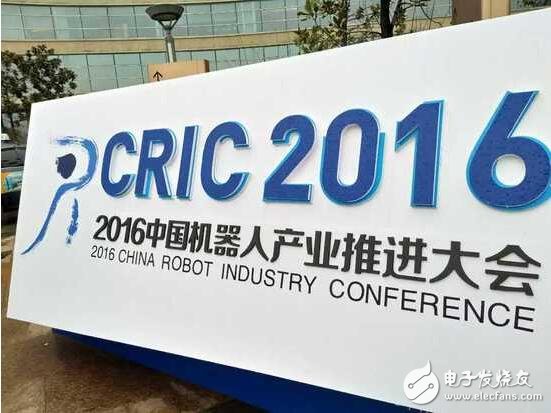 Considering the factors such as the early stage R&D enterprises achieving production and new enterprises entering, the actual sales volume of domestic industrial robots increased by 70.8% over the previous year, and industrial development is on the rise.
In addition, according to the statistics of China Robot Industry Alliance, the market value of domestic industrial robots in the first half of this year exceeded RMB 2.66 billion, an increase of 23.9% in terms of comparable caliber. Considering the expansion of statistics, the actual amount increased by 40%.
China has been the world's largest robot market for the past three years, and this trend is expected to continue this year. Qu Daokui predicted that China will maintain international leadership in the next 10 years.
Jong-OhPark, member of the International Federation of Robotics (IFR) Executive Committee, pointed out on the same day that last year, global sales of 248,000 industrial robots, China accounted for 27% of the global market, ranking first. Jong-OhPark believes that China is now not only the largest market for robots in the world, but also the global robotics industry in the next few years in the technology field.
Despite rapid development and huge market, there are a series of challenges in the development of the robotics industry. Li Chunjiang, director of the Certification and Supervision Department of the National Certification and Accreditation Administration, pointed out that in general, foreign robot sales accounted for nearly 70% of the market, while Chinese-made robots accounted for only about 30%.
Sun Feng, deputy director of the Equipment Industry Department of the Ministry of Industry and Information Technology, also believes that, first of all, although there are breakthroughs in key components of robots, high-end products and import dependence are still high. Secondly, some independent product brands are close to the world's advanced level, but the ability of independent innovation is still in urgent need of strengthening. In addition, despite the rapid development of the local robot industry, low-level, redundant construction has become apparent.
According to industry analysts, China's leading enterprises are on the rise, but the situation of small and weak has not changed, and the system of robot standard testing and certification still needs to be improved.
This compact rig has been designed from the ground up to keep GPUs cool.
It comes equipped with x16 PCI-E Slots, eliminating the need for riser cables.
We have also tested the rig with various GPUs to ensure that it`s compatible with a wide range of graphics cards.
It's a stable machine that's incredibly easy to setup and requires little maintenance, making it an ideal rig for mass scaling.

Product Description
B75-BTC 8 GPU Graphics Card Motherboard Computer Board Ethereum ETH Mining with 1 Year Warranty

Feature
No need to use pcie riser, which is more stable and money saving
65mm distance between each pcie slot, easier to dissipate heat. Suitable for almost all of video cards
Specially designed for Ethereum mixing, easy to use
Support for up to 8 pcs GPU
Very low power consumption
Stable and durable
No need to change BIOS settings, default BIOS setting is already perfect for mining
All hardware and modules can be recognized by Windows 10 and Linux based Mining OS such as Simplemining, HiveOS, no need to install additional driver manually for motherboard
Supports all popular mining video cards such as Nadia RTX 3060 3070 3080 3090, AMD RX 580 RX 5700 RX 6700 RX6900 and more.
Warranty: 1 year
rig miner,rig frame,veddha mining frame,gpu mining rig for sale,mining rig case
Easy Technology Co.,Ltd , https://www.pcelectronicgroup.com