â–¼
Eonite Receives $5.25 Million Financing That Has Realized Inside-out Positioning Technology from Baidu VR
[Baidu VR original manuscript, reproduced please indicate the source]
(Beijing time January 13, 2017 news) Positioning (position) tracking technology is crucial for VR experience in the field of virtual reality (VR) and augmented reality (AR), if there is no perfect position tracking technology It's pretty embarrassing to experience VR games. To be able to implement this technology perfectly, Eonite, the company that focuses on the needs of VR and AR solutions, is definitely a proud and sustainable guarantee.

Once, Eonite has made such a statement: "We will have the world's most accurate, the latest delay and power consumption software", the technology can help VR / AR's Inside-out positioning tracking popularization, the virtual world simulation The scene is perfectly superimposed on the real world, which is very valuable for the field of augmented reality, and the software can achieve this desire.
Youssri Helmy, Eonite's executive director, said: "This is not a commitment to the future. Our Inside-out location tracking can accurately and accurately reach millimeters and 15 milliseconds of motion-to-photon delay, knowing that both have reached the threshold error. Relatively perfect value." It also announced that the solution of this technology can support low latency and high-precision head tracking, and buyers only need to implement it on related products such as tablet PCs or depth sensors.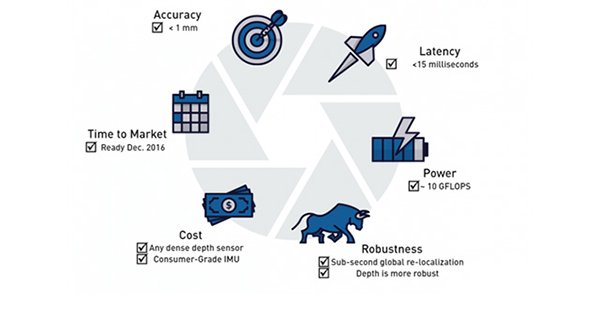 According to Eonite, it may bring revolutionary changes to VR/AR. At present, this technology also attracts the attention of Google venture capital and angel investors, and the angel of last year (2016) The round of funding also brought Eonite an investment of 5.25 million U.S. dollars. The company will use the funds to continue research and development of virtual reality and augmented reality related technologies. In addition to the Inside-out positioning tracking technology, there are Presence Capital and The VR Fund.
Example: Home-Scale Tracking Technology + Home
This technology is applied to homes. Users can accurately track and locate multiple rooms, including nearby large and small spaces, such as furniture, doorknobs, tables, sofas, and so on. Not only that, this technology inherits the IMU. With RGB data, capable of sensing spatial propagation media such as global shutter, roll-to-door, flight time, and high-fidelity stereo, Eonite's technology also supports static and dynamic real-time obstacle detection to avoid walls, sofas, tables, pets, etc. In kind.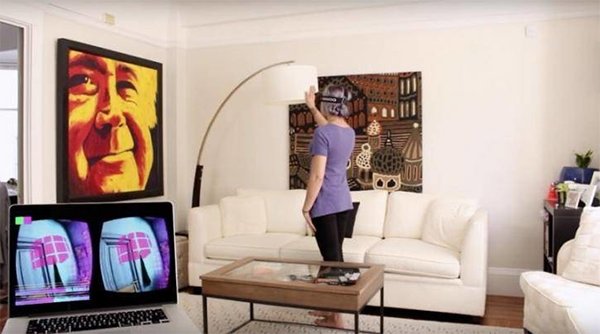 Not just software based on Inside-out location tracking technology, Eonite is developing a Unity SDK that allows developers to bring real-time 3D scan data from the user environment into mixed reality (MR) and augmented reality (AR) applications, including Virtual content, occlusion, and shadow support.
Youssri Helmy, Eonite's executive director, also stated: "At present, we are turning our attention to VR and AR tracking, but in the future it will also be used in related fields such as automotive, robotics, and manufacturing. In addition, our official software version will be The first quarter of this year (2017) will be sold."
With the continuous changes of virtual reality and augmented reality, inside-out tracking technology has been increasingly popularized in VR and AR, such as Microsoft's HoloLens Hologram Glasses, Qualcomm VR, and Santa Cruz (Oculus developed and demonstrated in October last year. An integrated VR device). In particular, Microsoft's HoloLens, this "artifact" built-in a series of sensor Windows PC, but the price is as high as 3,000 US dollars, and many others have no blessing, the technology will be available to the public at a more favorable price in the future.
Currently, Eonite has advanced technology in this field. If the technology is really implemented, it means that the virtual reality and augmented reality will have a revolutionary breakthrough in the future. The Baidu VR community (micro-signal: BDVRbbs) is also I am very much looking forward to the arrival of this day.
KNLE2-63 Residual Current Circuit Breaker With Over Load Protection
KNLE2-63 TWO FUNCTION : MCB AND RCCB FUNCTIONS
leakage breaker is suitable for the leakage protection of the line of AC 50/60Hz, rated voltage single phase 240V, rated current up to 63A. When there is human electricity shock or if the leakage current of the line exceeds the prescribed value, it will automatically cut off the power within 0.1s to protect human safety and prevent the accident due to the current leakage.
leakage breaker can protect against overload and short-circuit. It can be used to protect the line from being overloaded and short-circuited as wellas infrequent changeover of the line in normal situation. It complies with standard of IEC/EN61009-1 and GB16917.1.
KNLE2-63 Residual Current Circuit Breaker,Residual Current Circuit Breaker with Over Load Protection 1p,Residual Current Circuit Breaker with Over Load Protection 2p
Wenzhou Korlen Electric Appliances Co., Ltd. , https://www.korlenelectric.com