After several years of vigorous development, the new intelligent industry of drones has developed very well. From the beginning aerial photography enthusiasts and local tyrants toys, to multi-purpose production tools, from the perspective of aerial photography Into people's horizons is the professional aerial drones of Dajiang, which also allows people to have a concept of four-axle drones and drove the development of the entire consumer drone industry. After a period of development, consumer-grade unmanned people The field of aircraft is also subdivided into several areas. The handheld drone is one of them.

The drones on the market today are either very big or heavy and inconvenient to carry; there are also some operations that are very complicated. If you are not a professional aerialist, control it and show it to you in minutes, not to mention the aerial photography; In addition, almost all drones are difficult to achieve the human-computer interaction of intelligent functions, entertainment and interaction are very poor! However, there are people with pain points who have pain points. Recently, according to a group of spy photos, WINGLAND is also preparing to launch a handheld UAV that can solve these problems.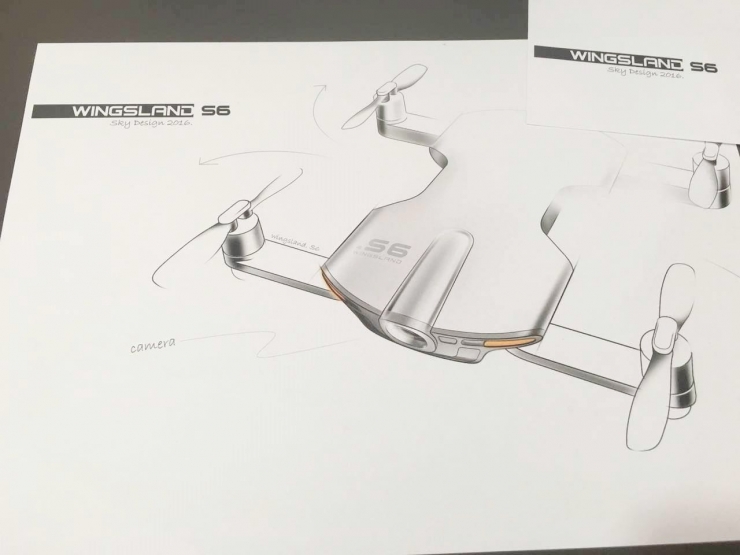 Portable is a must
The most annoying thing about going out on a trip is that a big bag is like a moving house. To go out and play is to relax yourself. As a result, you often end up tired of a dog without a destination!
Although the mobile phone can be carried around and its functions are very powerful, it does not fully meet the various shooting needs of travel, such as "a high altitude overhead shot," so aerial drones came into being, but for a long time, ordinary The volume of aerial drones is really not satisfactory. Although the body of UAVs such as Xinjiang is much smaller than the professional-grade aerial photography, it is still inconvenient for carrying out travel. Therefore, a small, portable drone is the most basic requirement! The Manta smart exposure of this drone, looks small and exquisite, to meet the needs of people at any time during the journey to take pictures, video.
Pocket "Black Technology"
A joke once said that most of the products in the world were created and created by lazy people. Because they were too lazy to invent the automatic vacuum cleaners. Because they were too lazy to cook, they invented instant noodles, etc. The nature of people is lazy. Coupled with so many technological products that consumers are exposed to in their lives, the simpler the products that can be used, the better they can be used and favored by consumers in a shorter period of time!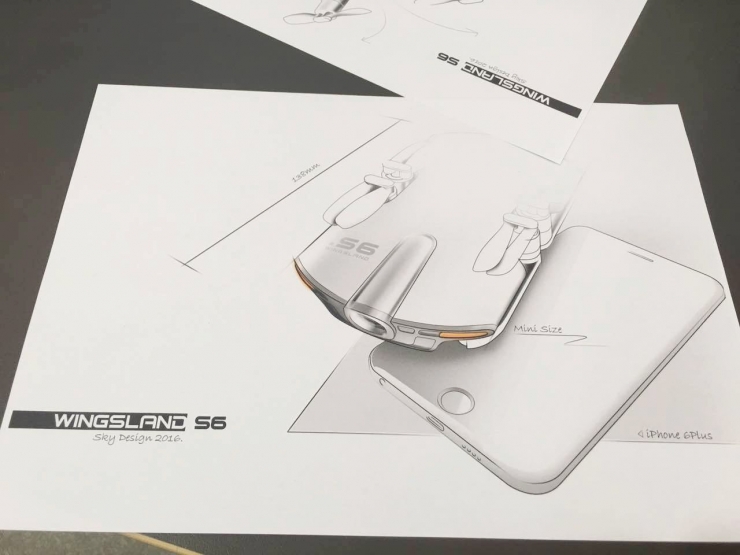 As far as drones are concerned, as an innovative technology product, because of the high degree of technical difficulty, most drones are relatively complicated to use. This is also a major concern for many people buying drones. Not use what to do? Do not understand the thick instructions completely is also very offensive. Whether it is a technology-controlled male consumer or a blind female technology consumer, there is a strong demand, and a drone that is simple to operate and easy to use is the general trend! According to informed sources, Manta's compact drone is very easy to operate, and people who use the information are "handheld black technology."
Smart interaction is more fun
As basic needs are met, consumer demand for drones rises to the emotional level. What mass consumers want is no longer a cold machine, but a playmate who understands me and interacts!
This kind of demand is reflected in the body of a drone. In addition to the basic functions of aerial photography, self-timer, and video shooting, the human-robot interaction is also very necessary.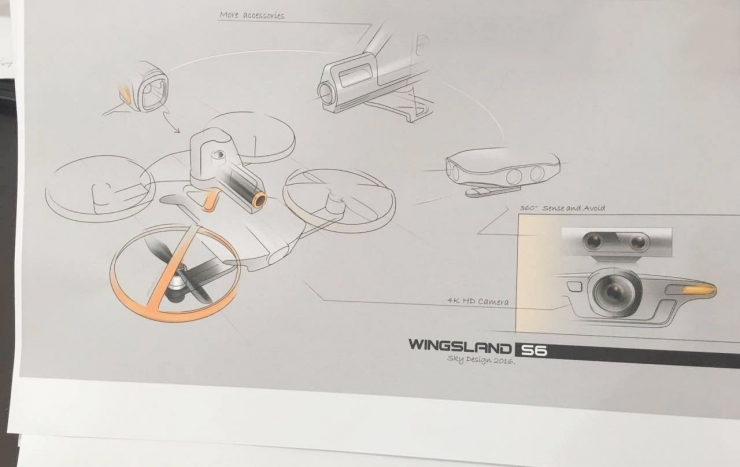 According to the news, the new handheld smart flight platform launched by WINGLAND not only satisfies the above requirements, but also has some unexpected bright features. It is not difficult to see from the hand-drawn drawing that this drone's new product not only has a high face value, but is more like an aerial robot. The extended platform is very powerful and looks like it can also hit artillery!
According to informed sources, the small body, simple operation is not the case for this new product, more intelligent, entertainment features will make consumers put it down! For friends who like small drones, this new machine is still worth the wait, according to the news release, this new machine is likely to be fully exposed at the end of the month, the release is also not far! Don't know how this product will affect the entire consumer drone industry? Let us wait and see!