Electronic enthusiasts eight o'clock: Beijing time on January 10 news, Microsoft, Qualcomm's investment department has invested in Team8, an Israeli network security startup. The cyber threat is getting more and more serious. The Israeli network security industry is developing rapidly, and the technology giants also want to take advantage of the situation to consolidate the territory.
On Monday, Team8 announced a strategic partnership with Citigroup, which will help Citi develop products. Team8 said in the statement that with the recent investment, the company's total financing has exceeded $92 million. "InnovaTIon Endeavors and Marker LLC", founded by Cisco, AT&T, Accenture, Nokia, Singapore Temasek, Japan's Mitsui, Bessemer Venture Partners, and Google Executive Chairman Schmidt, participated in the investment.
Yoram Yaacovi, general manager of Microsoft Israel R&D, said that 2-3 years ago, the number of cyber attacks that broke out around the world was about 20,000 times a week, and has now risen to 600,000-700,000.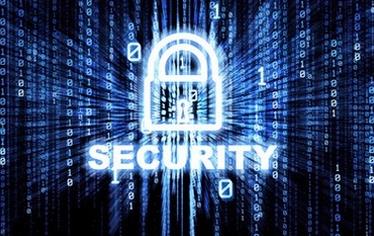 There are about 450 online startups in Israel, which account for 20% of global investment in this area. Although the security industry is growing rapidly, as the number of startups continues to increase, there are many companies competing in every small area.
Nadav Zafrir, CEO of Team8, believes: "Most companies will not reach the finish line." He believes that Team8 has a strong partner and that the company will develop different technologies in the future to form an advantage. Team8 confirmed that Microsoft had invested in June last year.
Zavre also said: "Investors hope that we can help create independent companies that can become leaders in the industries in which they operate."
Israel's high-tech industry is very developed, and many employees have been trained in the military and intelligence agencies. The government also provides tax incentives and financial support for the technology industry to encourage the development of startup companies. Not only that, Israel also recruits overseas entrepreneurs to start businesses in the country.
Founded in 2014, Team8 has 180 employees in Israel, the United States, the United Kingdom, and Singapore. In 2017, the company plans to recruit another 100 people. Team8 has created two companies, one Illusive Networks, which uses decepTIon technology to detect cyber attacks, used by banks and retailers, and one that is Claroty, which protects critical infrastructure. Such as oil fields and gas fields. Zavre said that more news related to the two companies will be announced this year. (Zhongtian)

Disclaimer: The electronic reprinted works of E-Commerce Network are as far as possible to indicate the source, and all rights of the owner of the work are not transferred due to the reprint of this site. If the author does not agree to reprint, please inform the site to delete or correct it. Reprinted works may be subject to change in title or content
Pond Frequency Pumps,Submersible Filtration Pump,Various Fountain Heads Pump,Pump With Asynchronous Motor
Sensen Group Co., Ltd.   , https://www.sunsunglobal.com