At present, the cumulative sales volume of LeTV Super TV has reached nearly 9 million units, and will soon enter the top three of China's TV sales, becoming the largest dark horse in China and even the global television industry. With the growing number of fans, the recent LeTV Super TV ushered in a new EUI new system, after the upgrade fans have expressed that they like this updated version, not only to watch more content, system control is also Has been further improved.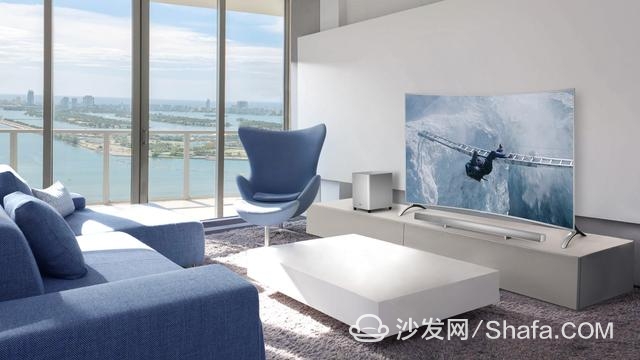 The EUI new system is compared with the previous LeTV Super TV system, its interface has been trimmed, LeTV TV version has been upgraded to "super film and television", Levi Sports has been upgraded to "super sports", etc., LeTV users on the Internet TV platform. It will be migrated to the CIBN Internet TV integration platform to create a brand new experience for users. Previously, LeTV's boot screen has been upgraded to be certified by CIBN (China International Radio and TV Network Station) every time.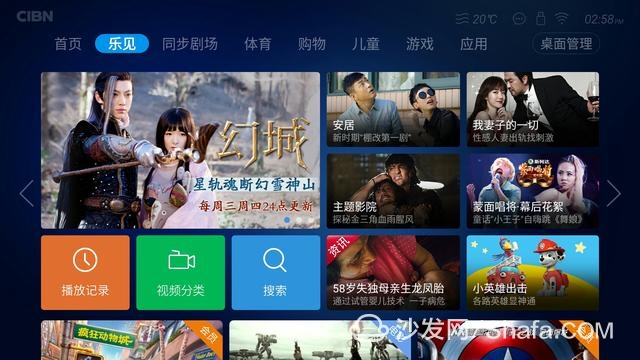 In the LeTV Super TV shopping table, watching and buying is a content-based interactive function of the EUI system. When users watch content through LeTV, they can easily view and purchase program-related merchandise, and the same merchandise appearing in the program will be pushed to the user in a timely manner.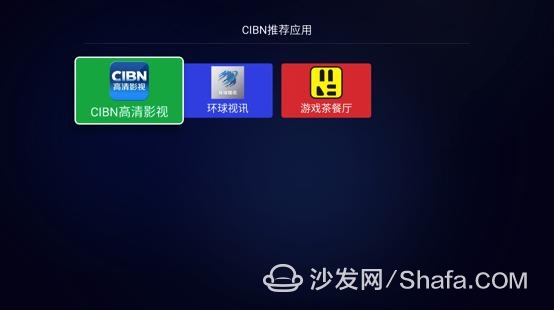 The three applications of the CIBN High-Definition Television, Game Tea Restaurant and Universal Video, owned by LeTV Super EUI New System, further enhance the user's entertainment experience. Among them, CINB HDTV is a Internet video application for TV screens launched by Guangdong Fangwang (Beijing) Co., Ltd., a subsidiary of CIBN Internet TV. Product integration China International Radio, Youku and more than 20 advantages of domestic CP resources, CIBN high-definition film and television allows you to enjoy large amounts of genuine high-definition video, product news, movies, television dramas, variety shows, anime, documentaries, total program volume reached 3.3 million Hours, weekly updates of up to 1,000 hours, which further enhance the LeTV Super TV can watch content.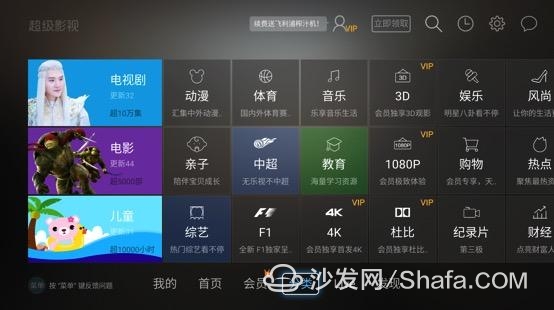 Relying on music ecology, Super TV also has a wealth of content and services, in addition to providing users with 120,000 episodes of television dramas, 6,000 popular film and television dramas, as well as rich variety entertainment, children's parents, documentaries and other content. In 2014, LeTV began to create 4K-based self-made content, and introduced 4K, including self-made by LeTV.com, self-made by HuaWei.com, LeTV.com, and copyrighted content.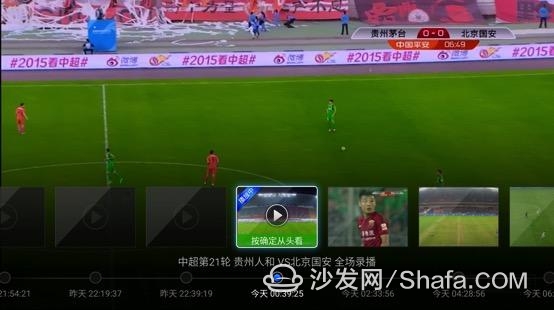 Content, countless experiences, legendary music as Super TV's advantages in online video can be described as a ride away, television, variety, sports programs continue to increase the number of multi-stream, multi-angle, synchronized mapping and other functional experience innovation. Integrate platforms, content, hardware, software, and applications vertically, allowing you to see 1080p/4K on-demand content from big and big coffee, and fast, smooth, and stable results that other TVs can't match in high-definition live broadcast.
The upgraded LeTV Super TV EUI new system can continue to provide users with long-term and stable Internet TV content services, and further enhance the service capabilities of large-screen intelligent terminal users. Levision is committed to promoting the process of legalization in China for a long time. The company's business model conforms to the long-term development trend of the industry. Under the circumstances supported by the policy, the multi-dimensional operation of the large-screen ecology will receive more protection and support, which will help further enhance the user experience. Create an extremely large screen Internet life experience.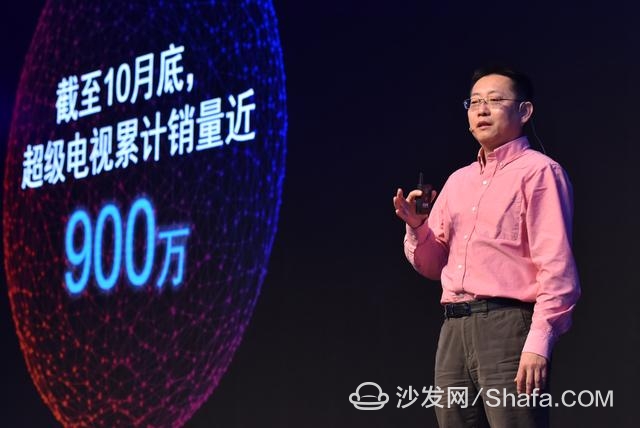 On November 12th, LeTV announced the all-day report of the Double 11 Super TV. This year, Super TV won a total of seven first prizes on both the Tmall and Jingdong platforms: Tmall's total platform sales, No. 1, television industry, LeTV TV flagship store The first single-store sales, in addition, Super TV in the Jingdong platform continued to list 11 days, can be described as a ride.
According to Lexus, the new president, Liang Jun believes that LeTV's large-screen user value and marketing value will surpass OTT TV and will soon open the next era of new media. In order to fully release user value and activate the value of Super TV marketing, LeTV created marketing resources such as scene entry ads, super carousel channels, smart desktop advertising, traditional OTT advertising, and eco-innovation cooperation in Super TV, and is committed to creating a partnership for its partners. The top platform for high-end marketing that covers elites.
Smart TV/box information can focus on smart TV information network sofa butler (http://), China's influential TV box and smart TV website, providing information, communication, etc. on TV boxes, smart TVs, smart TV software, etc. Answering questions.
RP-SMB Connector,SMB Antenna Conector,SMB Coaxial Connector,SMB Connector Types
Xi'an KNT Scien-tech Co., Ltd , https://www.honorconnector.com