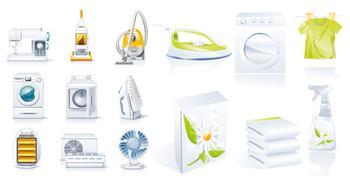 A few days ago, Panasonic announced that it will increase sales of white goods in Russia by 30% during the year. This is another step toward Panasonic's recent participation in the "Gorenje" home appliance maker in Slovenia. It is also another "position" for Panasonic after the United States. As a result of huge losses for two consecutive years, Panasonic has temporarily abandoned the original plan to build a factory in Europe and considered cooperating with local European manufacturers.
Liu Buchen, an appliance expert, said that such a strategy would not have too much positive effect on Panasonic's crisis. Because in the development of new markets, the vacancy problem in the industrial base and industrial chain will bring great pressure on Panasonic.
"Although this does not seem to be directly related to Panasonic's difficult situation in China, it can still be seen indirectly that Panasonic's strategic transfer in the market layout." Zhang Yanbin, Director of AVC Research Institute, said that on the one hand China's The manufacturing cost (mainly because the labor cost is not low) does not exist. On the other hand, the Sino-Japanese relationship has become increasingly cold and the potential risks are self-evident.
Sales in China fell

On May 10, Matsushita released an annual report showing that as of March 31, 2013, Matsushita's revenue dropped 7%, net loss was 754.25 billion yen ($7.46 billion), and the previous fiscal year's loss was 772.17 billion days. yuan.
From the perspective of net income, Panasonic suffered the worst in five years. The financial report stated that the loss was mainly due to impairment of goodwill, shrinking of intangible assets and increase of deferred income tax assets. In the fiscal report, Matsushita's fixed cost reduction amounted to 236.5 billion yen, its production line and price lowered its contribution by 84.7 billion yen, and the depreciation of the yen contributed 3 billion yen. Sales in Japan, China and Europe have shrunk by more than 9%.
According to China Yikang monitoring data, Panasonic's annual retail sales of refrigerators, air conditioners, washing machines, and TVs accounted for 2.00%, 2.04%, 7.52%, and 2.81% of the total retail sales in 2012, representing a decrease of 0.18% and 0.12% respectively from the same period of 2011. 1.17%, 1.77% percentage points. The decline in television ownership is particularly serious.
Great Pressure on Overseas Markets
<br><br><br><br> 50% of Panasonic's white business income comes from overseas, so the rise and fall of overseas markets directly affects the development of Panasonic. Last year, Panasonic publicly acknowledged that there was not enough understanding of the markets of developed countries outside Japan, including the United States and Europe. Although Panasonic has targeted the European and American markets, Panasonic White Power still has considerable pressure to face breakthroughs in all aspects.
Looking at the global white power structure, basically the United States Whirlpool, Sweden Electrolux, China Haier and Japan Panasonic share the world. The target markets for these brands are different. Whirlpool is mainly in North America, South America, Australia and Pacific countries; Electrolux is mainly in Europe and Africa; Haier is mainly in China and Asia; Panasonic is mainly in Japan, the Americas, South Asia and the Middle East.
According to news released by Panasonic Group before this, its sales target for overseas white goods business in 2015 was set at 60%.
According to industry insiders, "This goal is 10 times higher than that of the industry. In the global scope, China Haier, Whirlpool, and Electrolux of Sweden are highly competitive. Panasonic needs to achieve a growth target of 60% and competitiveness is very high. The big challenge! Panasonic wants to achieve something, either to improve on innovation or to increase in size, otherwise it will be difficult to grasp the right to speak."
White Electric moved back home

In June of this year, according to foreign media reports, the chief executive of the Panasonic white-goods business and Germany Day said that due to the devaluation of the yen, the income of home appliances produced in China and imported into Japan has deteriorated. Panasonic is studying the plan. In the autumn of this year, domestic white-goods manufacturing industries such as overseas refrigerators and washing machines will be relocated to Japan. This also caused the industry's speculation about Panasonic's "de-electricity."
According to media reports, the specific relocation volume, the maximum relocation production capacity of air-conditioning may reach 1.5 million to 1.6 million units, washing machine 700,000 units, 400,000 to 500,000 refrigerators, and the total maximum relocation production of three types of white electricity products may reach 2.8 million. station.
Experts said that in the future, Matsushita's signs of "turning to electrical appliances" are also more obvious. At present, the composition of main products for consumer electronics and consumer electronics products in Panasonic is still relatively high. In the future, Baidu may account for a lower proportion of Panasonic's business revenue, and it will mainly become a solution provider focusing on residential buildings.
"Panasonic moved back to the white goods manufacturing industry. The depreciation of the yen is an important reason. However, this poses a risk of Matsushita's overseas market layout or its predecessors." Industry insiders pointed out that China's foreign white manufacturing bases will be reduced, and domestic production will be expanded in Japan. The biggest impact of the base on Panasonic is mainly reflected in two aspects. First, Panasonic will bear the high cost of relocation. Second, Matsushita's exports of white goods will have a relatively large proportion. If manufacturing moves back, the cost of logistics will increase, and the price of the product will also increase.
Smart Ceiling Light,Cheap Ceiling Lights,Ultrathin Ceiling Lamp,Ultra Thin Led Lights
Changxing Fanya Lighting Co.,Ltd , https://www.fyledlights.com