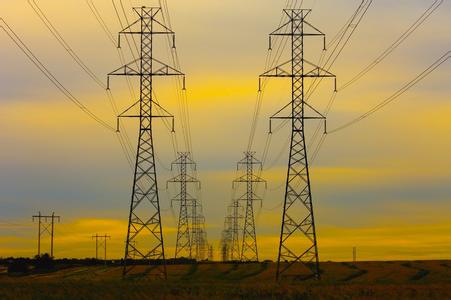 Recently, the smart grid integrated construction project in Jinghu New District of Shaoxing City passed the acceptance inspection organized by the State Grid Corporation of China and became the first completion project of the company's smart grid integrated engineering application promotion stage.
The project is based on "low-carbon, interactive, reliable, panoramic display", covering 14 sub-items, fully applying the latest technological achievements in the field of domestic smart grids, and embodying the "water town ancient city, smart grid, green interaction, quality of life" construction concept. Bring profound changes to city life.
To make the power grid more reliable and friendly,
"we must make breakthroughs in key areas by absorbing the successful experience of existing smart grid integrated demonstration projects. We must make overall planning, grasp applicability and advancement, and achieve a harmonious development of the city and the power grid." At the start-up meeting of the project at the beginning of 2012, Chen Guanxian, general manager of Shaoxing Power Supply Company, gave such engineering position.
With more than a year of hard work, the goal is becoming a reality. The completion of such projects as smart substations and distribution automation provides a strong and reliable primary grid structure and a high-speed and secure communication network for Jinghu New District, providing a cost-effective, safe and reliable power supply.
As the first smart grid comprehensive construction project in Zhejiang, the new district project integrates the information of smart grid transmission, transmission, transformation, distribution, use, and adjustment, and conducts real-time monitoring, comprehensive analysis, operational risk assessment, and early warning of the power grid to realize power flow and information. Streams and business flows are highly integrated and integrated.
"In the administrative center area covering 15.8 square kilometers in the new district, the 110 kV Meishan intelligent was transformed into a 12-switch station and a 10-kilovolt feeder power distribution automation pilot successfully." Zhang Liang, deputy general manager of Shaoxing Power Supply Company, introduced the The station can not only meet the load growth requirements facing the development of the core area of ​​the New District, but also has the ability to quickly locate, automatically isolate grid faults and quickly restore power supply.
In terms of information and communication, the New District project has constructed a high-speed communication network with a reasonable structure, safety, reliability, a variety of communication technologies coexisting and comprehensive coverage, reliable load-bearing distribution network automation, electricity consumption information collection, three networks integration and intelligent electricity service and other types. The smart grid business and integrated communication management platform enable monitoring, resource management, and bearer service analysis of the distribution network.
Make the service more efficient interaction
<br> <br> in Mirror Lake District 46000 electricity information "full coverage, full collection, full cost control", based on Shaoxing power company to promote the existing meter reading and billing model change, Innovative practice "collection and collection and collection" management model. "This is the innovation and practice of the power supply management model." Zhang Liang said that in terms of interactive services, the three areas of power supply information collection, intelligent distribution information platform and smart community construction will be used to form related fields of power distribution. The horizontal integration and collaboration of the business establish a new type of electricity supply and demand relationship between the power grid and customers in real time.
"In order to achieve a positive two-way interaction with our electricity customers, we also carried out in-depth development of the electricity consumption information collection system and promoted the optimization of electricity service." Ru Chuanhong, director of the company's marketing department, introduced the use of electricity information to establish a typical industrial power supply. The feature database provides customers with energy difference analysis and best power plan to help companies reduce power consumption.
The company also uses smart grid technologies such as distributed clean energy to build a new generation of smart communities, provide energy efficiency management for households, and guide customers to participate in grid migration and valley filling.
Let innovation has become the source of development
in the new district <br> <br> engineering applications, Shaoxing power company developed a set of grid operation risk assessment and early warning, monitoring and other business functions centralized in one view monitoring platform to realize the smart grid panoramic area Monitoring and comprehensive application analysis. This is one of the achievements of Shaoxing Power Supply Company's innovation and promotion of smart grid development.
The project builds an integrated communication management platform that is compatible with a variety of communication technologies and different devices. It achieves the unified structure of the communication access network architecture and service model, and standardized access of alarm information and resource naming; established the technical and economical power of the smart grid. And the low-carbon efficiency evaluation model has completed the application of comprehensive quantitative assessment of the regional smart grid pilot projects.
State Grid Corporation of China has initially established the Hangzhou-Jiaxing-Huzhou-Jinsha Circular City Inter-city Interconnection Network by building an electric vehicle charging and replacement station and improving the charging and replacement service network. At present, the "Distributed Photovoltaic Power Generation Project of Shaoxing Binhai Industrial Agglomeration Area" has been listed as one of the first batch of distributed photovoltaic power generation application demonstration projects in the country. The green environmental protection effectiveness of the Smart Grid in Shaoxing Jinghu New Area is evident.
We are the China leading Agents and suppliers of Medical Epidemic Preventive Materials, such as Medical protective face mask, Medical surgical face mask, Medical Epidemic Preventive Suit, Medical Infrared Thermometer, N95 Medical mask , KN95 protective face mask, Medical Isolation gown , etc.
We are specialized manufacturers from China, Surgical mask, Epidemic Preventive Suit and Infrared Thermometer, Medical Materials suppliers/factory, wholesale high-quality products of medical Epidemic Preventive materials R & D and manufacturing, we have the perfect after-sales service and technical support. Look forward to your cooperation!
Medical And Epidemic Preventive Materials
Medical protective mask, Medical surgical mask, Medical Epidemic Preventive Suit, Medical Infrared Thermometer, N95 Medical mask, KN95 protective face mask, Medical Isolation gown
Shenzhen Daceen Technology Co., Ltd. , https://www.daceen-sz.com